Hjort Beer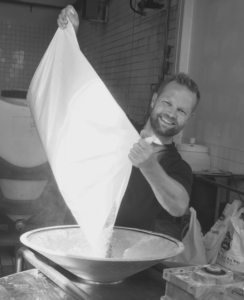 The story behind my North Jutland brewery HJORT BEER began in 2015, when I started brewing my own beer at home in the cellar due to my interest in beer. Here I experimented with malt, hops and yeast and reached 50 home brews the first year.
The methodical approach from a background as an engineer and my great fondness for the traditional hand brew and the good classic beer styles, where balance is in focus, have benefited the beers.
In 2017, I won both gold and silver at the Danish Championships in hand brew with the two medal winners "Wiener Walzer" and "Brown Bella", which at the same time became the first beers I got in production. Since then, several of the beers have won Danish and international awards.
Øllet brygger jeg altid med de bedste råvarer. Det er min passion for gode råvarer, klassiske øltyper og videnskab, som jeg håber, at du vil kunne smage, når du drikker min øl.
Cheers!
Carsten Hjort - Brygger - HJORT BEER